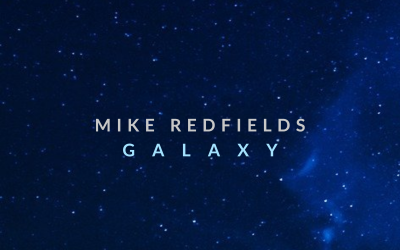 Our adventure in the world of space and time is not over yet. Today it's time for the next Techno track called Galaxy. Galaxy features a deep hard bass with amazing synths and some great atmospheric sounds and brings you a new experience in the world of Techno. The...
The renowned Dutch prospect Mike Redfields has made quite a mark this year with some intriguing new house tracks that showcased his immense talent and versatility as a producer. Having made the best use of the quarantine period, the artist has delivered an example for everyone around that teaches us how to evolve on a personal and professional level even when the circumstances are not favorable.
Shifting the focus to the darker industrial elements of electronic music, the Eternal EP starts off with the hugely satisfying and vibrant title track that will send you back to an imaginary underground rave straight away. The second tune from the EP called 'Infinity" is, as the name suggests, an oddly satisfying track blessed with some dark hypnotic synth leads that definitely serve the purpose behind this idea by Mike Redfields.
The journey through space started last year with the release of Eternal, a 2-track EP that ranges from hypnotic techno to melodic house. From that point, he continued with a series of eclectic releases moving from the chill and intimate radio vibes of Fall Again to the hard and solid techno tune as Galaxy is.
Galaxy combines a deep hard bass with amazing synths and some great atmospheric sounds to create a new techno experience. Kicking off with a fast and non-stop percussive beat, the track continues with a firm rhythm and soothing acid synth. The ethereal arpeggio flows seamlessly on the tune blending together with the minimal kick. The track slows down including fragile harmonies and supernatural harmonies for an out-of-this-world experience.